Who is Cody Roark?
Cody Roark is a Senior NFL Analyst for Pro Football Network and Denver Broncos Insider for the Locked On NFL Network, Cody has hosted over 900+ episodes of the Locked On Broncos podcast where he's had former and current Broncos players on as well as prominent members of the national media. Cody appears on Pro Football Networks national weekly show PFN Weekly, Locked On NFL Sunday Live with the Locked On Podcast Network and he regularly on the Denver Broncos flagship station - KOA on Broncos Country Tonight and appears weekly on various national radio shows.

Cody jumped into media after retiring from football after suffering a torn ACL in 2015. He credits what got him into media was him listening to sports radio and podcasts during physical therapy and rehabilitation after knee surgery. From then on he made it his passion to analyze the NFL and the Denver Broncos by bringing objective coverage to the sport, teaching readers and listeners more about the nuances of the game. Cody possesses a Masters Degree from the University of Missouri in Positive Coaching/Athletic Administration and a Bachelors Degree in Sports Management from Grand Canyon University.

Cody takes pride in interacting with fans and listeners across the world in all conversations regarding NFL, sports, or life.
Text Cody!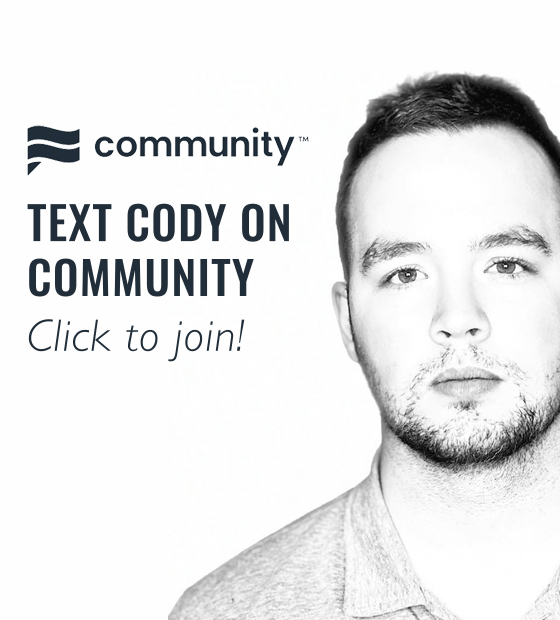 ---
"You can now text me by adding your number to my contacts by going to www.my.community.com/codyroark - make sure you send me a text, click the link to add yourself to my contacts to receive Broncos news and updates, NFL news or just to talk life and sports with me."